Year 1 - Lynn Museum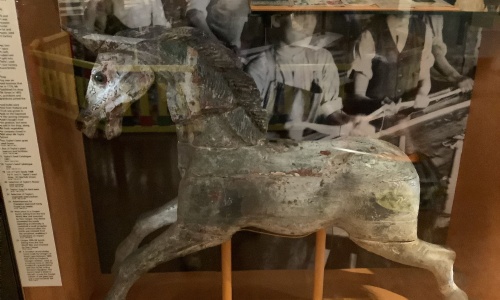 On Friday 28th January 2022, Year 1 visited Lynn Museum.
The class have been learning all about Fredrick Savage and the machinery that he made. The children were able to view some merry-go-round horses that were similar to the ones that Fredrick would have created. The children learnt all about the gallopers and how they were made.
Next the children were given the opportunity to find out what it was like to be a Mayor and be in charge of a town. A selection of children were chosen to try their hand at being Mayor and even got to dress up like one.
Finally, the children looked at how steam engines worked and what they were used for.
You can see a selection of pictures from the day in our gallery.