National Fitness Day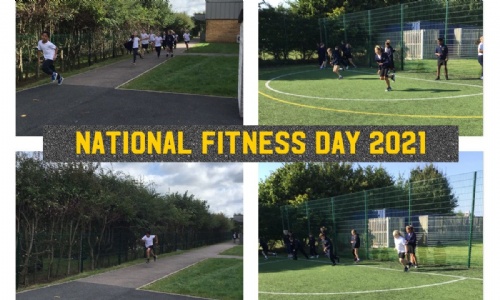 On Wednesday 22nd September 2021 the children and staff of St Martha's celebrated National Fitness Day. The aim was to complete 1 mile or 2,000 steps.
Every step counted towards the active mile including any sports that were completed that day.
In Year 3 the children went on a hunt during their Science lesson to find food that people in the Stone Age would hunt or gather. Collectively the hunt amounted to 2,000 steps.
Year 4 yellow completed their daily mile around the school, Year 5 yellow completed their mile around the school MUGA and Year 6 completed in relay races against each other to gain their 2,000 steps.
If you have any photos of your child taking part please send them to Miss Jackman on njackman9jr4@nsix.org.uk for them to be featured on our website in our photo gallery.